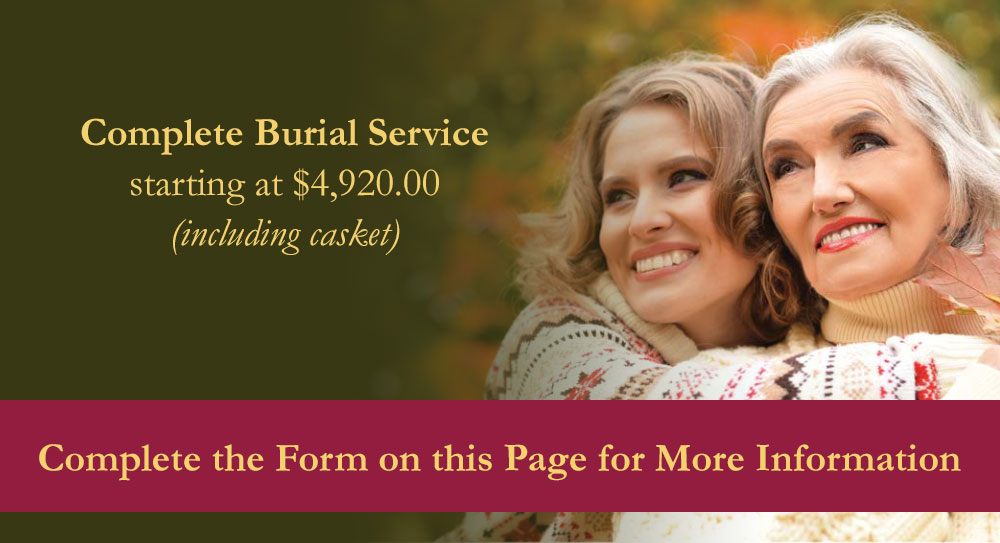 Our complete burial service beautifully honors the memory of your loved one, providing for a steel casket, open visitation, chapel or graveside service, and transportation to the cemetery and lead car to local cemetery. Our staff will be in attendance throughout the service. It includes:
Visitation
Burial service
Quality casket
Professional services of our funeral director and staff
Transfer of your loved one into our care
Preparation of decedent (preparation for viewing to include dressing and casketing)
Obtaining death certificate, notification of Social Security, and assistance with veterans benefits forms
12 Weeks of Peace online grief support resource
To learn more, please fill out and submit the form on this page, or call us at 1 (800) 720-8221.