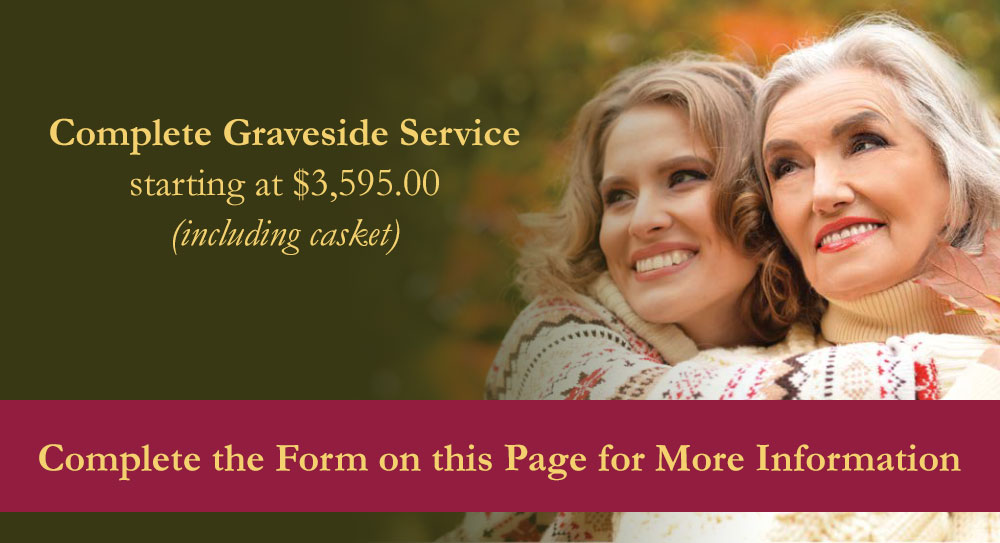 Our complete graveside service is an elegant memorialization of your loved one, who will be laid to rest in an embossed doeskin casket. We provide a private viewing for immediate family prior to the graveside service, and transportation to the cemetery. Our staff will be available to your family throughout the service.
Graveside Service
Quality casket
Professional services of our funeral director and staff
Transfer of your loved one into our care
Preparation of decedent (dressing and casketing)
Memorial Package (memorial book, thank you cards and prayer cards)
Obtaining death certificate, notification of Social Security, and assistance with veterans benefits forms
12 Weeks of Peace online grief support resource
To learn more, please fill out and submit the form on this page, or call us at 1 (800) 720-8221.